Charles Russell's family tree: a real tree
One of these is an Old World monkey that almost looks human
The other is a Lesula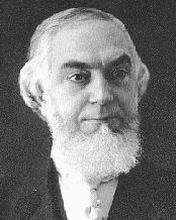 http://www.newscientist.com/blogs/shortsharpscience/2012/09/13/47435.jpg
http://en.wikipedia.org/wiki/Lesula
http://www.newscientist.com/blogs/shortsharpscience/2012/09/lesula-monkey-new-species.html

What's Goin' On Marvin Gaye
https://www.youtube.com/watch?v=J5Z-kjrSomw
Mercy Mercy Me Marvin Gaye
https://www.youtube.com/watch?v=8ShXwamvksQ
My Sweet Lord George Harrison
https://www.youtube.com/watch?v=0kNGnIKUdMI
Instant Karma John Lennon
http://www.youtube.com/watch?v=EqP3wT5lpa4

Birthday Paul McCartney and Ringo Starr
http://www.youtube.com/watch?v=p5sgVi88SXU
Honeysuckle Rose RCA All Stars (Fats Waller, Bunny Berigan, Tommy Dorsey)
http://www.youtube.com/watch?v=X1mei1R8IJQ
Traffic Jam Artie Shaw (with Buddy Rich)
http://www.youtube.com/watch?v=mpVZnyGvIZ4
In the Mood and Chattanooga Choo Choo Glenn Miller and his Orchestra
http://www.youtube.com/watch?v=xPXwkWVEIIw
http://www.youtube.com/watch?v=-XQybKMXL-k
Route 66 Nat King Cole
http://www.youtube.com/watch?v=dCYApJtsyd0
Wand'rin' Star Lee Marvin (Paint Your Wagon)
http://www.youtube.com/watch?v=xnbiRDNaDeo
Pete Seeger and Arlo Guthrie Precious Friend This Land is Your Land
http://www.youtube.com/watch?v=dkcSp1IcVvM
http://www.youtube.com/watch?v=fxB6saKZXsk
Waltz of the Flowers (Tchaikovsky) Osaka Philharmonic Orch., Eiji Oue conductor
http://www.youtube.com/watch?v=t6Au8EDsQfI
A few basics about photo manipulation:
A demon look can be created with horns (push up at two places below the hair-
line and push down the forehead or hair between them) and elf ears (push out and up on the
ears). For some reason, Henschel is easy to do this with.
You can get some strange effects, like a tongue sticking out or even teeth,
by pulling down from the line between the lips and manipulating the results.
You can make the head shape different by pulling out from it or pushing in
toward it.
When you're done, press "Animate."
How fast the faces morph can be adjusted, too, by setting the "Timeframe"
slider before you press "Animate." A higher number makes the picture morph
slower, which can look more effective.
Even if you don't have anything special in mind for the body, you may want to
push it down. When it animates, it looks like it's exhaling the change to
the head.
(Sorry about the inactive imageshack links. I have the screenshots on storage
drives. If I ever come into money so can afford to keep the screenshots stored
on the Internet I can put them back up.)
http://img251.imageshack.us/img251/4411/photomanip0lh1.jpg
http://img47.imageshack.us/img47/4651/photomanip5bs7.jpg
http://img212.imageshack.us/img212/3011/photomanip8wd8.jpg
http://img404.imageshack.us/img404/5852/photomanip9id3.jpg
http://img388.imageshack.us/img388/254/photomanip1uk6.jpg
http://img386.imageshack.us/img386/3533/photomanip2hl1.jpg
http://img125.imageshack.us/img125/8356/photomanip4ej5.jpg
http://img212.imageshack.us/img212/9518/photomanip7wq4.jpg
http://img363.imageshack.us/img363/5897/photomanip11cm3.jpg
http://img74.imageshack.us/img74/5707/photomanip30vq3.jpg
http://img405.imageshack.us/img405/6572/photomanip19qd4.jpg
http://img296.imageshack.us/img296/64/photomanip38ye5.jpg
http://img143.imageshack.us/img143/7204/photomanip39gw8.jpg
http://img363.imageshack.us/img363/2332/photomanip12hn4.jpg
http://img363.imageshack.us/img363/1599/photomanip14hc9.jpg
http://img374.imageshack.us/img374/5673/photomanip15ls5.jpg
http://img398.imageshack.us/img398/816/photomanip17se0.jpg
http://img405.imageshack.us/img405/9597/photomanip16fk2.jpg
http://img228.imageshack.us/img228/6067/photomanip27km9.jpg
http://img212.imageshack.us/img212/4003/photomanip10ok1.jpg
http://img223.imageshack.us/img223/7818/photomanip21cb8.jpg
http://img223.imageshack.us/img223/600/photomanip23fm2.jpg
http://img223.imageshack.us/img223/4272/photomanip24no7.jpg
http://img405.imageshack.us/img405/1842/photomanip18fm1.jpg
http://img223.imageshack.us/img223/6988/photomanip25jj0.jpg
http://img517.imageshack.us/img517/2474/photomanip31vz7.jpg
http://img390.imageshack.us/img390/3476/photomanip34ko4.jpg
http://img262.imageshack.us/img262/5569/photomanip37br6.jpg
In a 1969 interview with Nathan Knorr, he compares his claim that
most clergymen are hypocrites, such as for agreeing with teachings
about evolution, with Jesus' accusations of hypocrisy, says God may
use atomic energy for Armageddon, and gives the JWs leaders' stance
requiring JWs to refuse the medical use of blood. (link inactive)
http://www.youtube.com/watch?v=68ysCiXR6rc
Despite the buildup to Sept.5, 1975 being the end of the last days
(some followers even selling their homes to devote time to missionary
work), and that despite an uncertain gap between Adam's creation and
the end of the 6th day when Eve was created (I'm not kidding), Knorr's
1975 speech, pre-Sept.5, is a general speech about "now" being the
time to stand with Jehovah. Then Fred Franz made another general
speech simply claiming they were closer to the end. Kind of a prepara-
tory anti-climax--an expectation blocker.
https://orthocath.wordpress.com/2010/04/23/when-prophecy-fails-
%E2%80%94-the-1975-fiasco-viewed-from-inside-bethel/
https://www.youtube.com/watch?v=PyTfAaRmeU4




http://www.sciencedaily.com/news/
http://dsc.discovery.com/news/news.html
http://www.pbs.org/wgbh/nova/archive/int_inve.html
https://en.wikipedia.org/wiki/Stem-cell_therapy
http://www.youtube.com/watch?v=EB7d0qZtf2A
http://en.wikipedia.org/wiki/Extracellular_matrix
http://en.wikipedia.org/wiki/Raymond_Smullyan

http://www.zefrank.com/dtoy_vs_byokal/
http://www.zefrank.com/xmas/
http://www.zefrank.com/snowflake/
http://www.zefrank.com/scribbler/
http://www.michaelbach.de/ot/
http://www.myspacegens.com/handler.php?gen=animatedimage
http://www.morphthing.com/

http://img10.imageshack.us/img10/1967/morpharussellphotodrama.jpg
http://img190.imageshack.us/img190/192/morphbrussell0andmaria.jpg
http://img269.imageshack.us/img269/135/morphclaytonwoodworthgr.jpg
http://img190.imageshack.us/img190/1741/morphdrutherford2adolfh.jpg
http://img190.imageshack.us/img190/5007/morphenknorr2nixon62.jpg
http://img21.imageshack.us/img21/6077/morphfredfranz3karlofff.jpg
http://img39.imageshack.us/img39/6439/morphhenschelnidalmalik.jpg
http://img39.imageshack.us/img39/7514/morphzdonaadams2amichae.jpg
http://uncyclopedia.wikia.com/wiki/Jehovah%27s_witnesses

http://www.youtube.com/watch?v=Zoygy-8PTtU
http://en.wikipedia.org/wiki/Barreleye
http://www.miketheheadlesschicken.org/index.php
http://en.wikipedia.org/wiki/Mike_the_Headless_Chicken
http://www.youtube.com/watch?v=VjE0Kdfos4Y
http://en.wikipedia.org/wiki/Lyrebird
http://en.wikipedia.org/wiki/Darwin_Awards
http://www.trutv.com/shows/tsg_presents/
http://www.eeggs.com/
http://en.wikipedia.org/wiki/Easter_egg_%28media%29
http://en.wikipedia.org/wiki/Pareidolia
http://en.wikipedia.org/wiki/List_of_films_considered_the_best
http://en.wikipedia.org/wiki/List_of_films_considered_the_worst
http://en.wikipedia.org/wiki/List_of_rediscovered_films
https://en.wikipedia.org/wiki/Film_preservation
http://www.moviemistakes.com/
http://en.wikipedia.org/wiki/Bulwer%E2%80%93Lytton_Fiction_Contest
http://en.wikipedia.org/wiki/Museum_of_Bad_Art
http://en.wikipedia.org/wiki/Museum_of_Particularly_Bad_Art
http://www.mapofstrange.com/
http://en.wikipedia.org/wiki/Ringing_rocks
http://en.wikipedia.org/wiki/Gravity_hill
http://en.wikipedia.org/wiki/Ames_room
http://www.youtube.com/watch?v=Ttd0YjXF0no

http://www.roadsideamerica.com/

http://roadsidewonders.net/

http://en.wikipedia.org/wiki/List_of_largest_monoliths_in_the_world
http://en.wikipedia.org/wiki/List_of_archaeoastronomical_sites_by_country
https://en.wikipedia.org/wiki/Ancient_astronaut_hypothesis
http://scienceblogs.com/aardvarchaeology/2008/11/07/erich-von-daniken-
twilight-of/
http://en.wikipedia.org/wiki/Scientific_foreknowledge_in_sacred_texts
https://en.wikipedia.org/wiki/Vaim%C4%81nika_Sh%C4%81stra
http://en.wikipedia.org/wiki/Vimana
http://en.wikipedia.org/wiki/Pseudoarchaeology
http://www.kmatthews.org.uk/cult_archaeology/out_of_place_artefacts.html
http://en.wikipedia.org/wiki/Out-of-place_artifact
http://en.wikipedia.org/wiki/Category:Pseudohistory

http://screwloosechange.blogspot.com/
http://emptv.com/research/loose-change
http://www.trilulilu.ro/morbidutz/ecf40c9e0c82ae
http://en.wikipedia.org/wiki/The_Man_Who_Mistook_His_Wife_for_a_Hat
http://books.google.com/books?id=fOLt8KP4FG4C&dq=dibs+in+search+of+
self&printsec=frontcover&source=bn&hl=en&ei=zTk8SsSqKZSotgOGq733Cg&sa
=X&oi=book_result&ct=result&resnum=4

http://en.wikipedia.org/wiki/Antikythera_mechanism
http://en.wikipedia.org/wiki/Anachronism
http://en.wikipedia.org/wiki/Category:American_impressionists_%28entertainers%29
http://en.wikipedia.org/wiki/Category:Controversies
http://en.wikipedia.org/wiki/Category:English_idioms
http://en.wikipedia.org/wiki/Category:Forteana
http://en.wikipedia.org/wiki/Category:Internet_memes
http://en.wikipedia.org/wiki/Category:Vaudeville_performers
http://en.wikipedia.org/wiki/List_of_search_engines

http://www.youtube.com/watch?v=BepyTSzueno
http://en.wikipedia.org/wiki/Franz_Reichelt
http://en.wikipedia.org/wiki/Clem_Sohn
http://en.wikipedia.org/wiki/L%C3%A9o_Valentin
http://www.youtube.com/watch?v=jfwt-VamIVo
http://en.wikipedia.org/wiki/Patrick_de_Gayardon
http://www.youtube.com/watch?v=5N9t5qOSzCU
http://www.youtube.com/watch?v=Ax8avINOufA
http://en.wikipedia.org/wiki/Wingsuit_flying
https://en.wikipedia.org/wiki/Jet_pack#Liquid-fuelled_rocket_pack
http://www.youtube.com/watch?v=pE6CqBcH29M
http://www.jet-man.com/prod/index.html/?page_id=24